Grilled Cheese Frenzy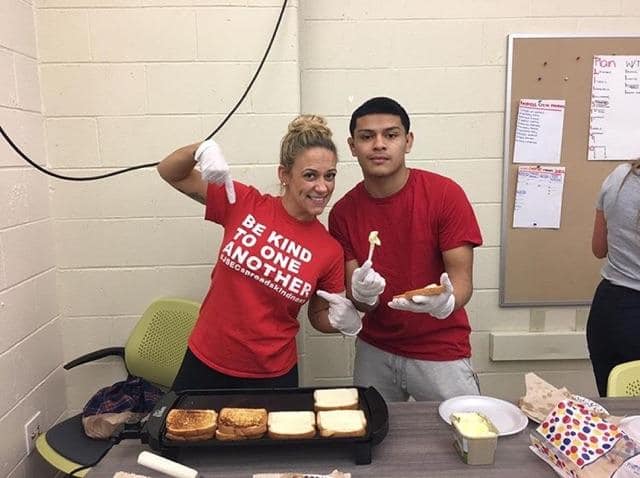 McKenzie Pizario & Silvi Gonzalez, Journalist + Photographer
December 4, 2018
On Nov, 28th, 2018, The Kindness Crew (KC) had their first fundraiser of the year by selling grilled cheeses grilled and delivered with kindness.   It is important to know that most Kindness Crew KC are New England Patriots Fans and not Kansas City Chief Fans–KC but we really like using the initials KC for our own purposes…hehe.  Ok back to our story….. This fundraiser was organized to help raise money for more kindness waves.  A kindness wave is where a member of the kindness crew or members of the KC go around to spread kindness in a variety of different ways.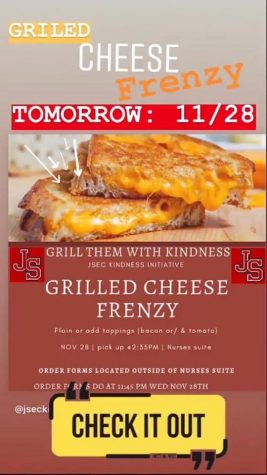 Kindness waves are planned both in JSEC and also in the community.  There are also  days where the KC here at JSEC gather together and visit chosen elementary schools to teach children of our generation  to always be kind.   There are also other waves are where some or a few of the KC, usually on Fridays, go around and spread acts of kindness to teachers and students around the building.  These acts of kindness seem to be spreading, and the atmosphere around the building reeks of kindness, goodness, and just promotes all of us to be good people.  All of this work takes donations, funding, and volunteers which takes work.  This fun fundraiser allowed us to raise funds for more kindness waves.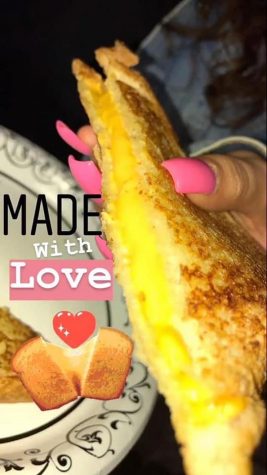 Ms. Molina who is a social worker here at JSEC is the creator of the KC.  We know she donates a lot of her own money so we wanted to make sure we tried to help as well.  We wanted to do something different and food usually is a win-win.  The KC themselves, made these sandwiched with a choice of plain, bacon, and tomato and raised over $200 for their campaign.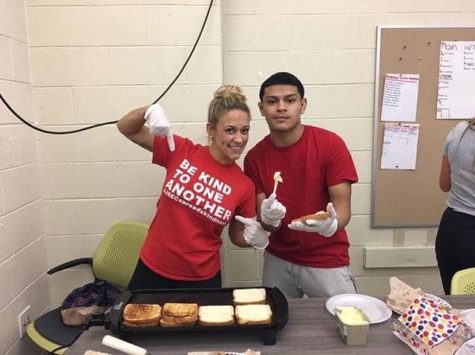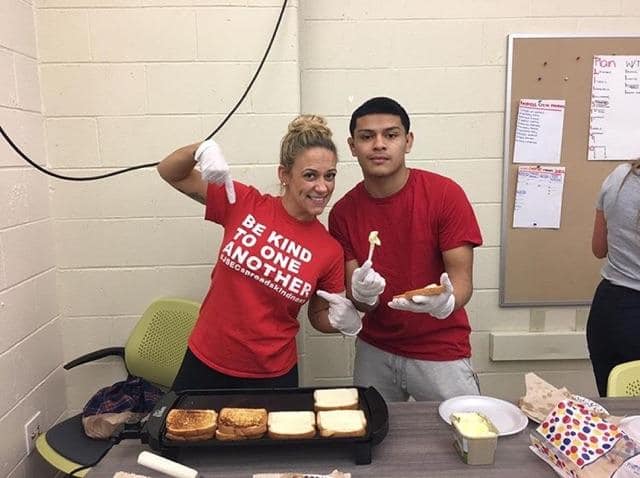 Thanks to all who purchased one of our delicious grilled cheese sandwiches and who knows, a kindness wave just may hit you,  just keep being kind and you may be hit.  We like to think of our Kindness Campaign here at JSEC as a "Pay It Forward" type of campaign, where we just keep doing acts of kindness in hope that others will also do acts of kindness. Our KC clearly sees the benefits of giving, making someone's day, and we hope all reading this pays it forward to at least 3 other people.  No act of kindness is ever too  small.