Holidays Made **Super Special** by our *Super Special Education Staff.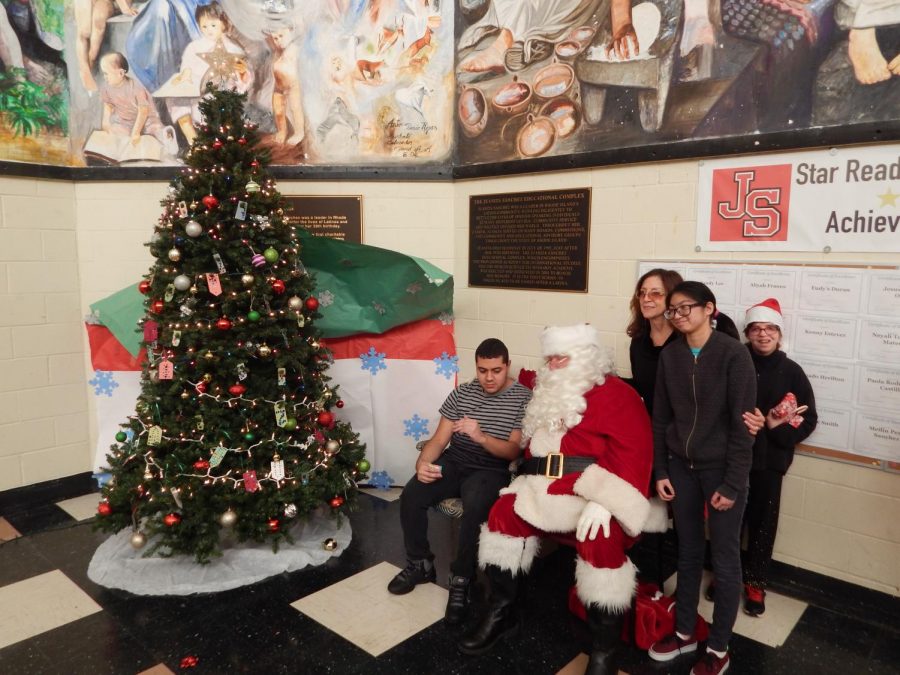 On Thursday, 12/21/18 JSEC was a buzz with many holiday celebrations.  What many of us on the Newspaper Crew noticed was that there was an additional ambiance throughout the hallways, classes, cafeteria, and throughout the rest of the building.  Rumor had it that Santa was coming to JSEC, and we know many instantly may think 'Santa at a High School; however, once that rumor was revealed to be true, and Santa made his arrival, JSEC and 36o were aglow.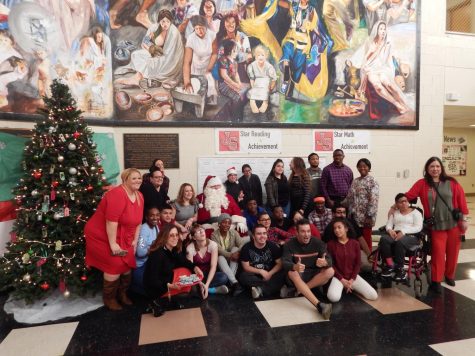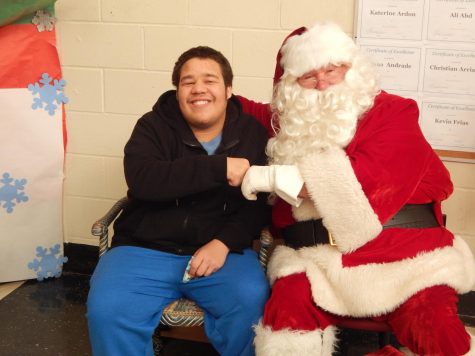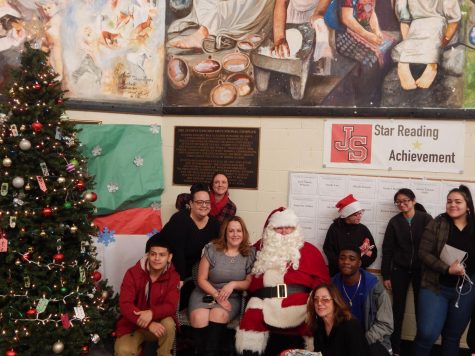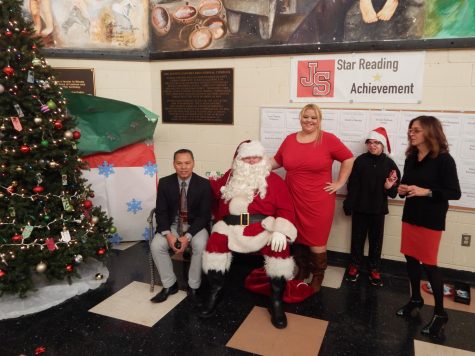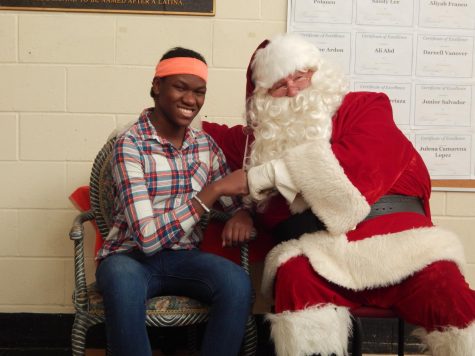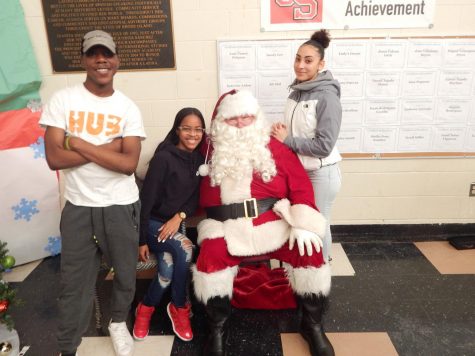 Santa came and sat right by the tree in the foyer and gave students a gift.  Teachers and even Administrators popped by to see what was all the matter.  Almost each student who came by snapped a photo with Santa, while enjoying Holiday Music and hustling quickly to class.
Ms. Kibarian, Mrs. Medina, and Mrs. Zolli made this possible along with a few other unnamed sources who donated to Santas' wish list.  This included a local toy drive and also other teacher contributions.  Our Cav Chronicle reporters interviewed Santa and Santa stated how moved he was by the positive reception he received @ JSEC.  Towards the end of his visit he asked if he could bring some of the cookies that Ms. Kibarian had brought for him back to Mrs. Clause, of which she clearly said of course.  Santa had to leave due to having thousands of other stop but we were thankful for his visit.
Following his visit many advisories and classes had holiday celebrations.  After speaking to several teachers we discovered most of the celebration were created to celebrate some of the great classroom work that was being done leading up to the holiday break.