Providence's JSEC Kindness Crew Shines with Kindness as Mayor Elorza Becomes Member Of JSEC'S Kindness Crew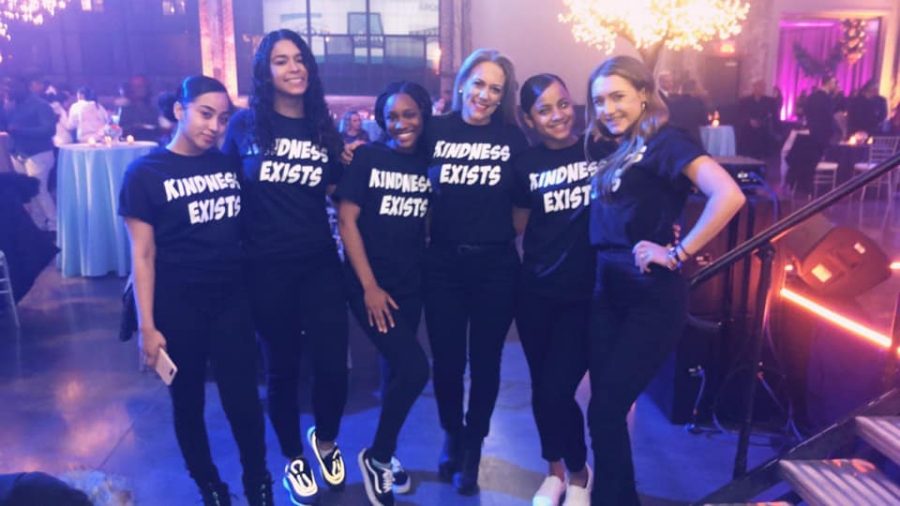 Nicole Perez, Journalist
January 15, 2019
The Kindness Crew had a blast this past Saturday night, January the 11th celebrating and spreading kindness with the mayor and many others. Essentially, JSECs kindness crew had a special invitation to the re-elected Mayor, Jorge Elorza's inauguration celebration. The event was held at the WaterFire Art Center on valley street. The night was filled with appearances from local businesses like Yoleni's Greek Yogurt, El Rancho Grande, Los Andes and many more! (Including some of our friends!)
The Kindness crew presented the Mayor with one of our kindness crew sweaters initiating him and his family to JSECS very own Kindness Crew. Likewise, we brought mugs so that we could mug a few people with kindness and demonstrate to all in attendance what a JSEC kindness wave looks like.
(After presenting him with his award our Kindness Crew Member Fred kindly showed him a couple of wrestling moves)

Accordingly, we, the Kindness Crew were so pleased to be in attendance and so proud to hear that the mayor launched a city wide kindness initiative with hopes to use ideas from our kindness initiative here at JSEC. The mayor himself informed us that he hopes to work with us and learn from us and our school wide kindness initiative. Additionally, his kindness campaign manager informed us that he hopes to implement the kindness activities that we've carried out here at JSEC into all the schools in providence. As you can imagine, we were thrilled.

The night was so much fun. Mayor Elorza even got us into the VIP section, which we appreciated greatly. Additionally, we took part in many fun activities like painting a community mural, making a awesome PVD shirts, trying different foods from our community, engaging in conversation with our community leaders, participating in a kindness conga line, singing, dancing, and as always spreading kindness and love. As demonstrated, the event was amazing and served to further remind us just how much kindness matters and how kindness (in all of its forms) is the most powerful, least costly, and most underrated agent of human change. We were reminded that while kind words and acts can be short and easy to speak and carry out their echoes are truly endless.   Having met the Mayor and now to be working with him has been amazing, now we have a pending goal: 
Meeting the Queen of Kindness herself, Ellen DeGenerous.

(If you would like to see another story by my kindness colleague Kyra Benson click here/copy/paste this link: https://cavchronicle.org/2472/uncategorized/mayor-elorza-takes-on-kindness/)