Holiday Spirit Week and Events in Full Swing @ JSEC
Needless to say no one can say there is no holiday spirit here at JSEC.  Over the past few weeks and into our Holiday Break JSEC we have hand and will continue to have activities and events that bring us all together to celebrate family, friends, food, and fun.  Whether its being part of Hoops for Hearts in the gym, or reading the latest book in Book Club, JSEC had the extra's for the Holiday's covered.  We began with our Unity Tree.  This tree is located in the cafeteria and many have added customs, traditions, memorabilia, art work, posters, ornaments, etc…to that are to represent whatever this time of the month means to them.  JSEC and 360 are sharing this tree and both school have been invited to add to this are.  The area seems to be growing day after day with new tokens of celebration and the diversity and inclusivity is clearly seen when viewing the tree.  In addition to the Unity Tree we have these other Holiday Events taking place:
If you would like to become involved in any of the following activities to perhaps participate please contact the following people by event: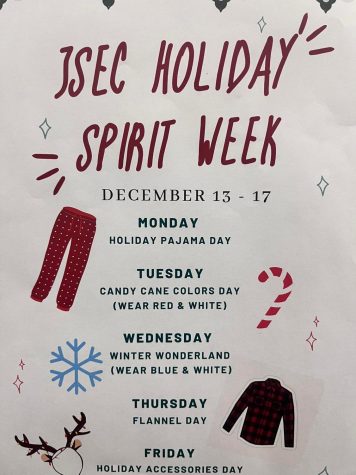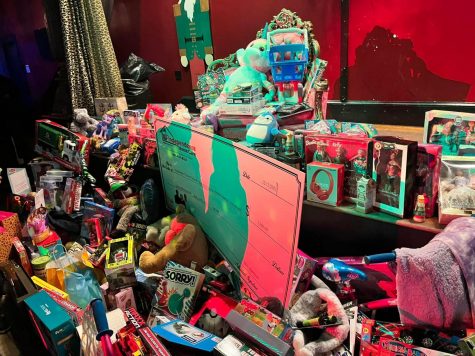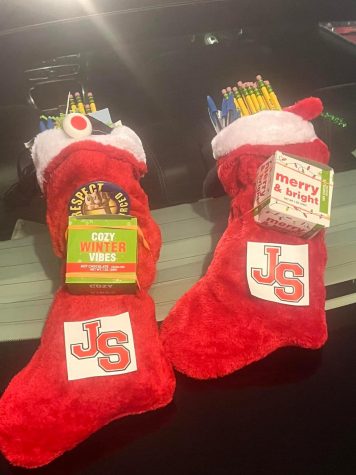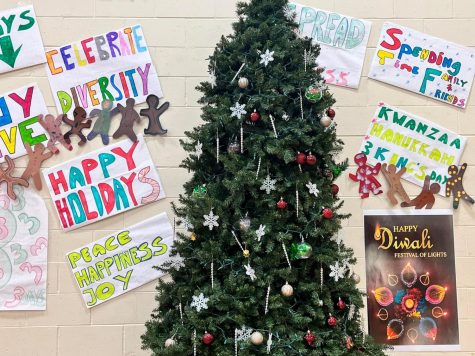 *STOCKING DRIVE-Headed by Mrs. Gormley
*ADOPT A FAMILY-Headed by Ms. Molina
*HOLIDAY SPIRIT WEEK-Headed by JSEC Student Council
*TOY DRIVE-Headed by Mr. Moreau
*HOLIDAY POLOROID SENIOR FUNDRAISER-Headed by Ms. Gormley  
*UNITY TREE-Headed by Mr. Rametti, Ms. Tuttlebee, & JSEC/360 Staff
*ECS HOLIDAY CELEBRATION WITH SANTA: Headed by Mrs. Medina 
We know the Holidays can be a roller coaster of emotions, events, activities, highs, lows, etc….so please make sure you self-care for yourself and reach out if you need any type of assistance, even if that means having an ear to listen.  JSEC Faculty and Staff are dedicated to being there for you should you reach out.
-Happy Holidays including of course a Happy New Year!