JSEC Senior Signing Day Success
JSEC student have chosen Tuesday, 5/31/22 to be Senior Signing Day! What is Senior Signing Day? Having a plan after high school is a critical part of a successful future. Senior Signing Day, is a celebration of students' plans for continuing their education or training after high school.  It's a time at JSEC where all non seniors face all senior and a celebration of sharing out takes place. The celebration includes students each announcing what they will be doing following graduation, faculty departmental awards, & of course announcements for those students who received scholarships.  The underclassmen get to see what Seniors are planning for their future and this event sets the stage for the following year's Senior Signing Day as they too should be starting to plan for their futures.
The event started off with Principal Rametti, welcoming the students, and gave an overview of what would take place during the ceremony.   The 4 key values of JSEC are:
J: Journey to best self,                                           S: Spread Kindness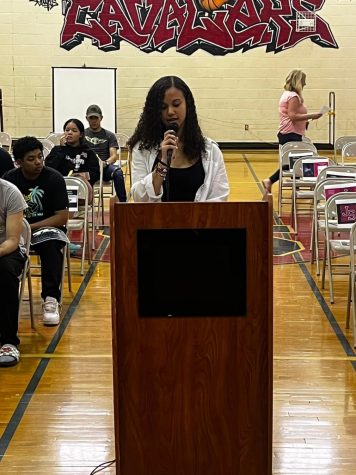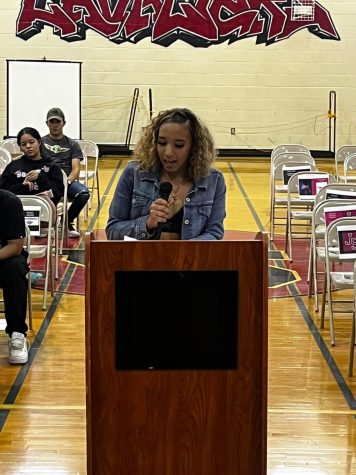 E: Engage in Learning,                                                  C: Collaborate to Fly.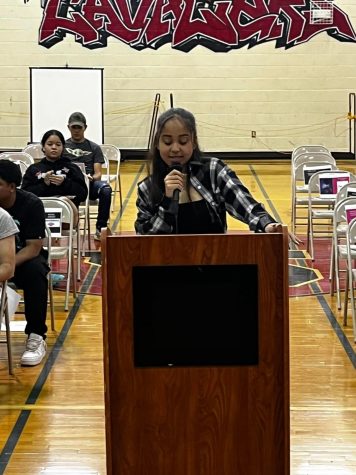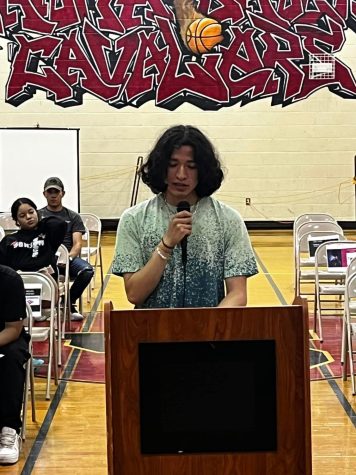 Following this students who received scholarships were called up and it was so great to see student from JSEC who had received monetary awards to post secondary institutions such as Providence College, New England Tech, Boston University, U-Mass, URI, & Rhode Island College to name a few.  Others were going to either work, go into a Genesis Center Program, and even others decided on a Year-Up Program.   The vast display of students having shared so many options and decisions during signing day was all inspiring.  We hope that the JSEC Freshmen, Sophomores, and Juniors absorbed the day so they too can start or continue to plan what they are going to do following High School.
The last part of the day was the Seniors who went to a reception held in the cafeteria to continue their celebration.  A huge JSEC Photo Frame was used for many great fun shots that included students and staff.  Overall it was a very fun event with purpose!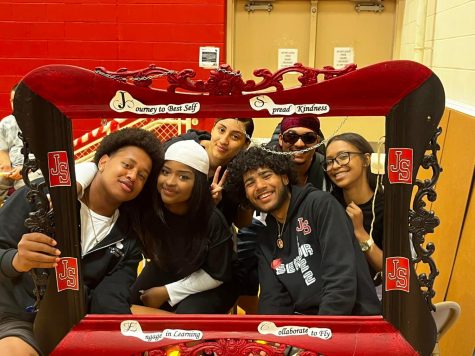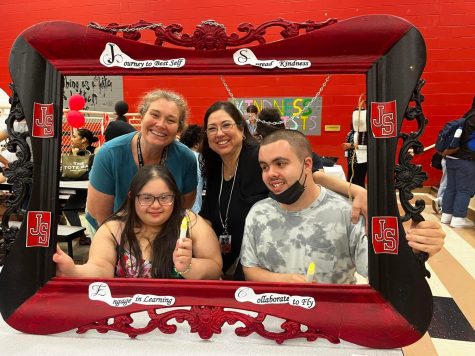 Students even had cake and time to spend together before upcoming Senior Exams which take place this week. Graduation is about 15 days away and you can tell Senioritis is in the air with students beyond excited to finish out the year on a strong note and begin their independent lives as young adults.  One senior was even quoted as saying:
"I love this place, can't imagine not being here, but we've enjoyed high school because of the amazing staff here who really care and want to see us do well in life, and to me this has caused motivation upon motivation for us to be even better as we move on"