*WIN PRIZES* Cav Chronicle Newspaper Essay Contest *WIN PRIZES*

WIN WIN WIN WIN WIN WIN WIN WIN WIN WIN WIN WIN WIN WIN WIN WIN WIN WIN WIN
***The JSEC Cav Chronicle    ***The  JSEC Cav Chronicle   ***The JSEC Cav Chronicle
  JSEC SCHOOL NEWSPAPER WRITING CONTEST (Grades 9-12)
                                                                                        WWW.CAVCHRONICLE.ORG



Contest Entries Due By: Jan 31st, 2021
Sponsored by the Newspaper Committee
-Prizes-
*1st Place Grand Prize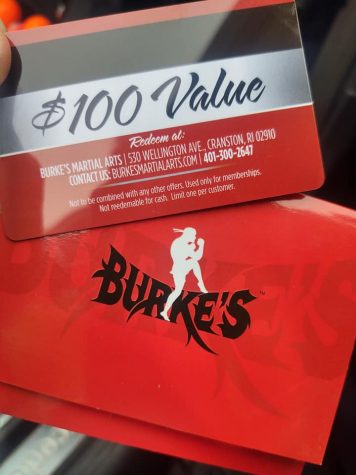 $100 Gift Card to a Burke's Brand New Martial Arts Studio
opening in January on Eddy Street (next to Meeting Street School)
 *2nd, *3rd, *4th, & *5th Place Prizes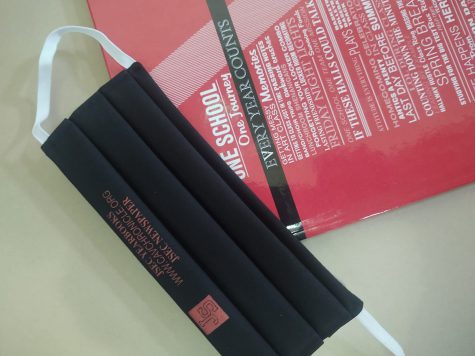 2019-2020 JSEC Yearbook
*6th, *7th, *8th, *9th,*& *10th Place
*JSEC Newspaper/Yearbook Mask

additionally winning stories will be published in JSEC's Digital Newspaper!!!
                                                                  Check out your school newspaper's website…..
                                                         articles written by you, for you, with you, and about you:
WWW.CAVCHRONICLE.ORG                      
***The JSEC Cav Chronicle    ***The  JSEC Cav Chronicle   ***The JSEC Cav Chronicle
   WIN WIN WIN WIN WIN WIN WIN WIN WIN WIN WIN WIN WIN WIN WIN WIN WIN WIN WIN 

HERE'S THE JSEC NEWSPAPER ESSAY WRITING CONTEST:
(Please submit any essay for a chance to win prizes and a chance to be published in the JSEC Cav Chronicle Newspaper.  Prizes are listed JSEC 2019-2020 JSEC Yearbook and Mask)
GUIDELINES/RULES:
◾Title of your essay must include: Name, Date, English Class Teacher's Name, &  Topic
◾All submissions must be sent to:       [email protected]
◾Due Date: Juan 31st, 2021
◾Essay must be your original work.
◾Essay can be between 300-500 words.
◾Adding a YOU TUBE video clip link that directly relates to story will give you extra final score points. (this is not mandatory but will add to your story)
◾Adding a photo or graphic that directly relates to essay will give you extra final score points
◾Essays will be judged on content, creativity, organization, grammar & spelling.
◾Essay must be non-fiction and follow the form of a diary, journal, blog, memoir, or essay.  That is to say…we want real stories about real life…from you.
◾Once entered,  essay will become a part of JSEC's Cav Chronicle data file, so no foul language or inappropriate material.  Those entries will be removed.
◾Writing submission must come from a current high school (grade 9-12) JSEC student.
◾Email submissions to Select any 1 of the 40 topics listed :  any of the following topic ideas:
TOPICS:
1.In person classes, distance learning, or using the hybrid model, what are the pros/cons of each?
2.How can martial arts be beneficial to one's mental, social, and physical health?
3.Do teenagers today care more about helping out and volunteering than teenagers in the past?
4. Does violence in video gaming cause some people to act out violently? If so, is there something we can do to prevent this?
5. Fair minimum wage.  What is a good minimum wage for teens and why is that important?
6.How can teens help friends who have self-destructive behaviors like eating disorders, cutting or substance abuse?
7.Is hearing your favorite band at a small venue better? Or is there more excitement at a big concert?
8. What are some ways teens can cope during this Covid-19 Pandemic?
9.Is it ever right to post negative comments or pictures about someone online?
10.Is it really impolite to ignore a text from a friend? Do you need to text back right away?
11.Is playing video games addictive? Is there a point where these games become dangerous?
12.Is social media becoming more important than face to face communication among teens?
13.Is the Mall still a good place for teens to hang out?  If not where is the best place or places?
14.Is there more bullying in high schools than in the past? Have the things people get bullied about changed?
15.Is wearing glasses cooler than it used to be?
16.What are some common mental health conditions that teens should be aware of?
17.Prayer in public schools?
18.What are the pros and cons of school uniforms?
19.Should military recruiting be allowed on campus?
20.Should teenagers have access to contraception at schools?
21.Should people under 18 be allowed to get a tattoo?
22.Should schools allow teens to use their phones and tablets in school?
23.Should you pay money to buy the products of a band or artist you like? How obligated are you to support the artists you listen to?
24.Teen unemployment, good/bad jobs for teens and pros/cons of working while in high school
25.Transgendered Teens, unisex bathrooms, and understanding the transgendered community
26.What is the best current fashion trend? What is the worst?
27.Why is ensuring you go to the Dentist/MD important for annual check-ups?
28.Which current pop star is really a good singer? Or is there a current popular singer you'd like to argue is terrible?  Why?  What makes them a good/bad role model?
29.Which is the best arcade game to play? Why?
30.Who influences teens the most?
31.Why are the old-style arcade games still so popular?
32.Why do teens fall in love with celebrities? Or idolize them?
33.Why do teens spend so much time playing video games? What makes these games so much fun to play?
34.Why is it important to understand the other side of issues?  Why is it often important to compromise on certain issues and why is respecting others views, not necessarily agreeing with those views, important?
35. Why is it important that all people are afforded the right to be free, live their truth, and contribute to the world in a positive manner.
36. Why is self-acceptance so important especially for a teenager?
37. Body image for both ladies and gents is a real issue, what are the realities of body image?
38. School wide homework pressure, why does it seem like its overwhelming especially during Covid 19?
39. What are some of the typical mistakes teens make and how can we learn from them?
40. Why is addressing mental health as a teenager very important?
Good Luck with this and we are promising at least 10 mask/yearbook giveaways to the top ten stories received.   If you have any questions please contact Mr. Moreau,  the JSEC Newspaper Advisor.