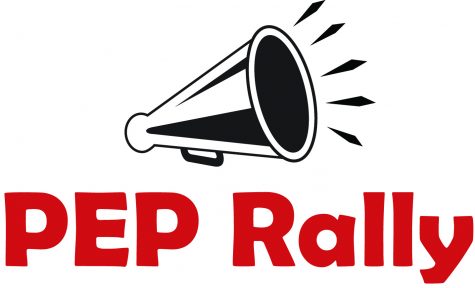 On Friday 11/10/23 after a very fun-filled Spirit Week, JSEC had it's first PEP RALLY of the 2023-2024 School Year. At 1:30PM students set up the gym to prep for students who would soon be report to the gym.  Students were called down by grade to keep things organized.   Teachers also head to the gym to escort their classes.  The schedule of the day went something like this: 1:35–1:40:  Grade 9 students called to the gym, 1:40–1:45: Grade 10 students called to the gym, 1:45–1:50:  Grade 11 students called to the gym, 1:50–1:53:  finally last but not least Grade 12 students called to the gym.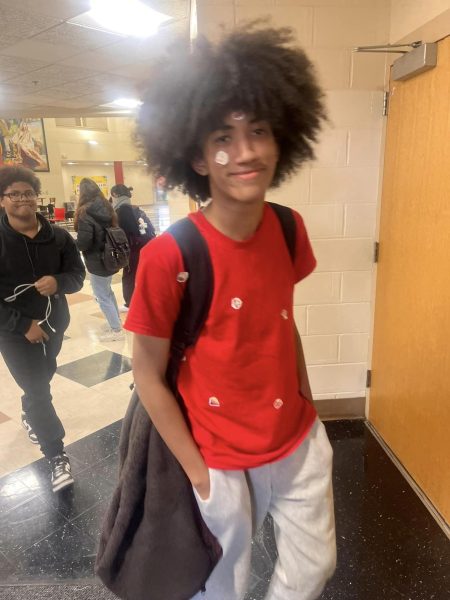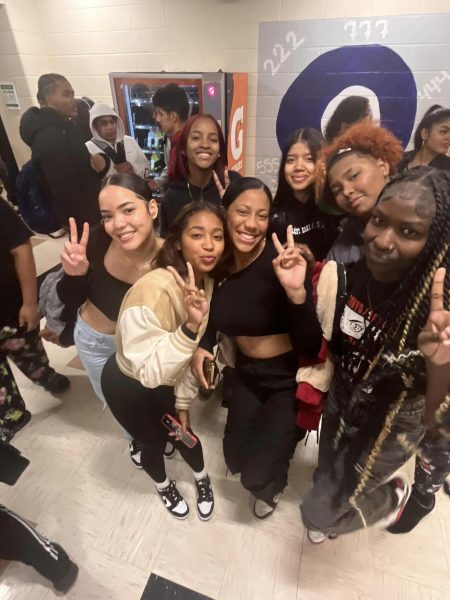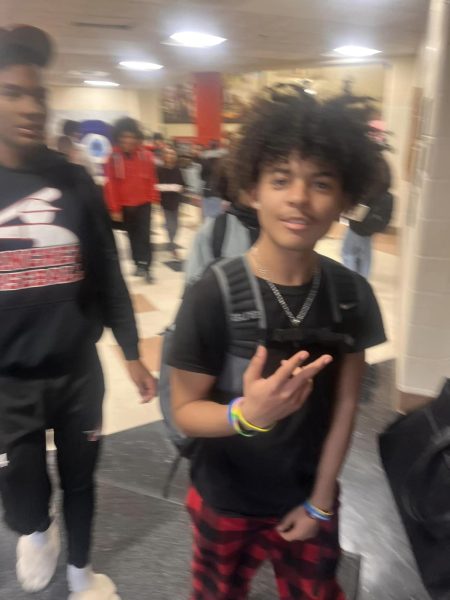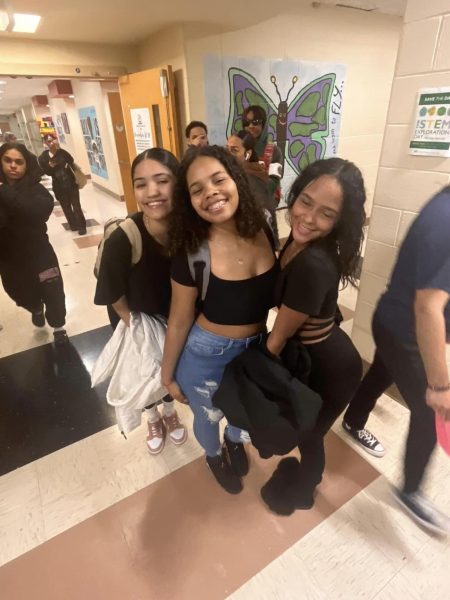 Music began playing and the Pep Rally was ready to begin.  The day started off after all were seated and following the storming in of the Seniors who were the last to be seated.  The energy was palpable and everyone, even the Teachers, Administrators, and Janitorial Staff were excited in addition to about 350 students.
Eddie hosted the entire event who came out with a black 'Cavalier-type' robe and gave a brief introduction.  In addition to this he did a grade by grade cheer to see which class had the most energy.  After swaying back and forth through the grades giving each grade chance after chance the Seniors by far won the cheering contents who reached decibels never heard before in the JSEC Gym.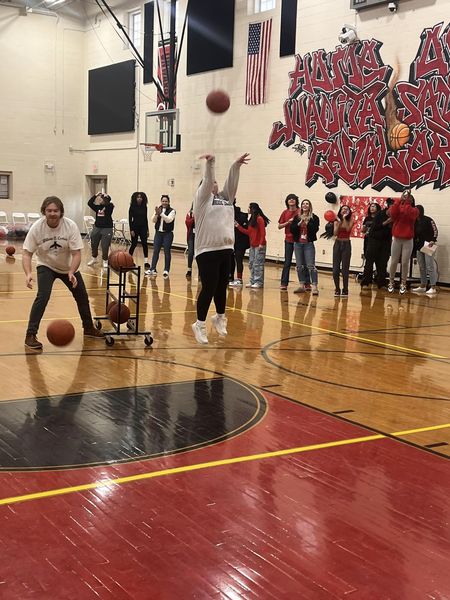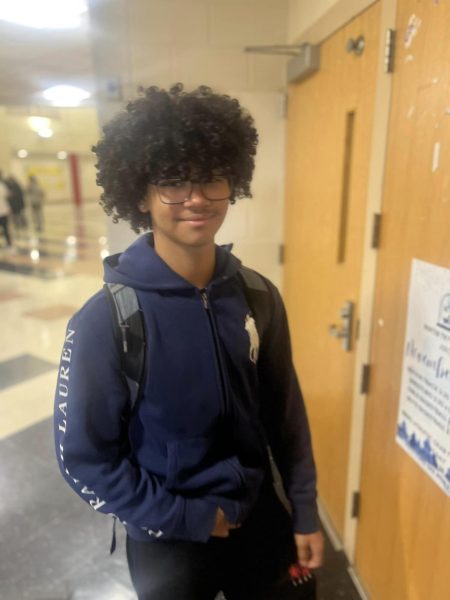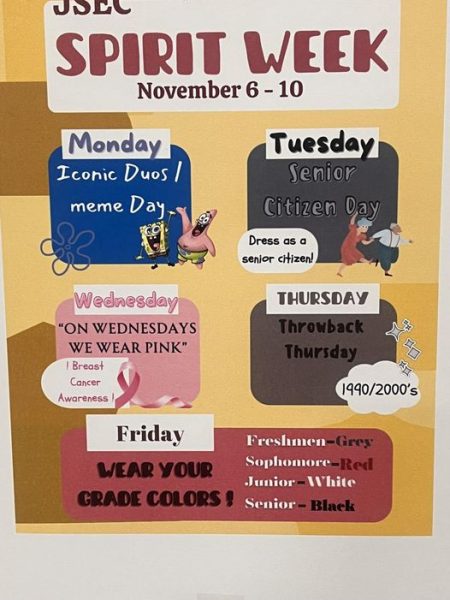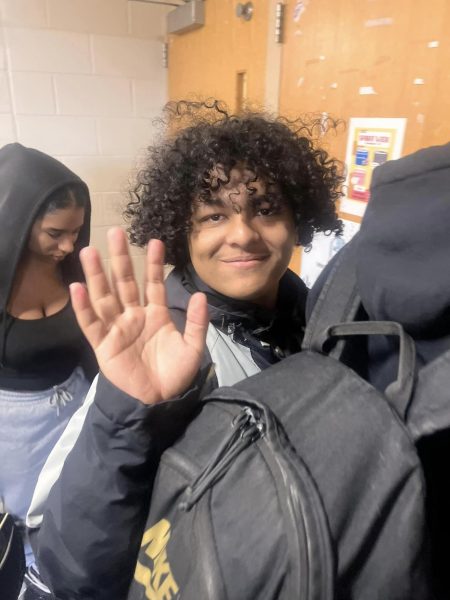 Following the chant contest the students had the "Teams Presentation" where each Fall Sports Team was introduced.  Students cheered on the teams as the teams were called and it gave everyone a chance to see who played which sport.  That led immediately into the Basketball 3-Point Contest.  This year staff had 3 staff up for the challenge who faced a side-by-side timed shooting competition.  It was the tally of the most points at the end of the 3 shooters from each team who ended up winning the contest.  This year the JSEC Staff won the 3 Point Shooting Contest Title!
The Host then gave awards and thanks to those who helped organized Spirit Week.  It was what a Spirit Week was supposed to be with a cumulative Pep Rally at the end to celebrate each other, friendships, sports teams, students, staff, and everything great at JSEC.  Fun, fun, and even more fun was had throughout the week.  Speaking of fun, we then transitioned into an awesome game of Musical Chairs.  The competition was fierce with Luis and Samira being the final two contestants.  Luis ended up 'somehow' winning the competition although the crowd would most certainly argue that Samira took the prize.  Overall great music and organized with a Balloon Pop Relay Contest and Make-Up Face Painting Contest simultaneously occurring.    We ended the day with a Tug Of War, where each class battled each other in a very fun pulling and tugging competition.  Most thought with the combined effort of each team that with all that power each team could have pulled a semi-truck across the JSEC Parking Lot.  Fun to participate in and even more fun to watch and laugh. Staff  set up the activity while the following classes faced each other:   Freshman vs Sophomores &  Juniors' vs Seniors.  Following the Pep Rally Eddie thanked everyone in the school community and navigated dismissal.   It was a feel-good, positively charged, and spirit-lifting Pep Rally.  We truly are #JSECSTRONG #JSECPICS  #23-24ROCKS