The ES*MH YMCA & JSEC Team Up To Provide Thanksgiving Baskets to Our Families
On Friday, November 16, 2018 JSEC took a ride over to The Greater Providence YMCA, located at 371 Pine Street, Providence Pine Street  to pick up donated turkeys and Thanksgiving baskets so we could later distribute to our JSEC Families.  We also just found out that this Corporate Offices of the YMCA of Greater Providence will soon be moving closer to JSEC in St. Joseph's Hospital located on Broad Street in Providence.
Michael assists with delivering a family with a Thanksgiving Basket
The ES*MH YMCA is our partner YMCA and they have been a partner in every sense of the word.  They have offered free swim lessons to all of our JSEC students, offered free and reduced memberships to our JSEC families, sponsored our JSEC Yearbook for the past decade, donated prizes for our Annual Hoops 4 Heart Contests, and done so much more.   When we think of partners,  we think of those who are there to support each other and the community and the ES*MH YMCA has proven time and time again their unconditional support to our school and the Providence Community.
Barbara Vincent, the Executive Director at the ES*MH YMCA,  made this possible by reaching out to us to see if we had any families in need of Thanksgiving Baskets for the Holiday.  Our school did a quick survey and the response was overwhelming so needless to say the donated baskets were put to good use and many JSEC Families will have a much better Thanksgiving due to the organization and generosity given by this fantastic organization.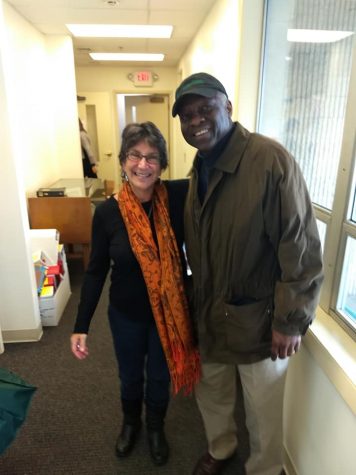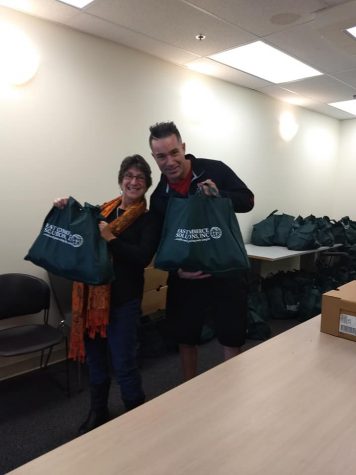 Many say it takes a village and it truly does.  The holidays can be a very challenging time for many families.  Holidays can be used to bring families together.  What better way to bring families together than over a Thanksgiving Feast that our Community Partner made possible for not only families here at JSEC but also for many others in the Providence Community.  Our partnership has yet again proven that yes, "TOGETHER WE WIN".    Much appreciation to all who gave of themselves to assist others not only throughout the Holidays but all year long.