JSEC'S BIO MEDICAL PROGRAM SHOWCASES IT'S BEST FOR THE PROVIDENCE COMMUNITY
On Thursday, November 3rd, 2022, from 6PM -7:30PM, the Juanita Sanchez Educational Complex showcased what's been happening within their classes.    Students in the program wore their medical scrubs and looked very official.  Guest included: Parents, Medical Students Brown University,Prospective new Students,  and Teachers.   The night included a nice welcome to all guests and in introduction to what the night would entail.  Included in that agenda was:
*Computer Tech Demonstrations
*Crime Scene Portrayal: Life like crime scene reenactment review
*Entire Group Panel Discussion in the Library: Q & A Session
*Hair/DNA Molecule Microscopic Analysis
*Blood Pressure Dialostic/Systolic Station:  Everyone had the chance to have students take their blood pressure
*Refreshments: Pizza and soda
Students had the opportunity to share tech creations which included student-created video games.  This was showcased in Ms. Sen's rooom.  Students then had the opportunity to demonstrate knowledge of  the Principals of Biomeds Science (PBS),  which was all integrated into the crime scene itself.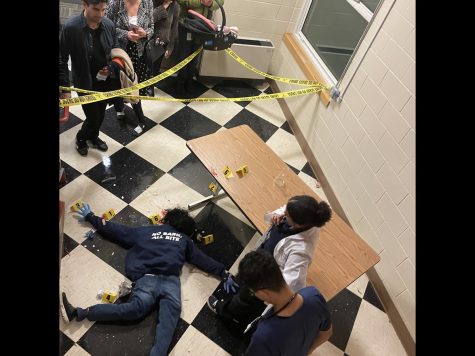 In  Ms Chisholm's class the crime scene project was on.  She gave students a scenerio about a woman named Anna Garcia who was found dead in the her labatory.  Once the body was found the paramedics and police were contacted.   A bit of insider infomation is that it is becoming clearer and clearer that the main suspect is Eric Patomoun,  who was Ana Garcia's boyfriend.     The other suspects included: Taylor Diaz who was her best friend,  Dr. Opal Elsa was her boss, &  Sam Greene was a coworker.   The project is in it's beginning phazes and is kind of like a  "Who done it" and we had to figured out who killed Anna.   It was tough a first but once we started to understand what we were doing it became alot of fun and almost like a game.  Were still do not know who the murderer is but this whole project has made learning fun and interesting.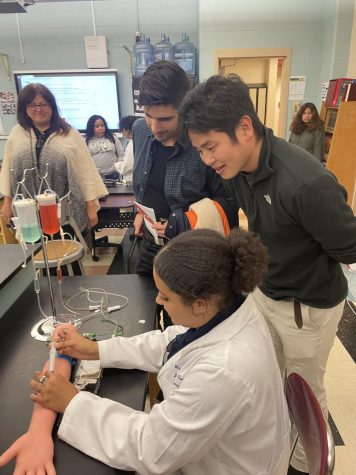 The library was set up in a conference like circle that allowed a panel to answer questions proposed by the audience.  This panel allowed for in-depth converstations and gave those involved to be able to answer questions and share important information about aspects of what they do.  Informatative, insightful, and enjoyable panel discussion and it's amazing what can be learned by simply listening.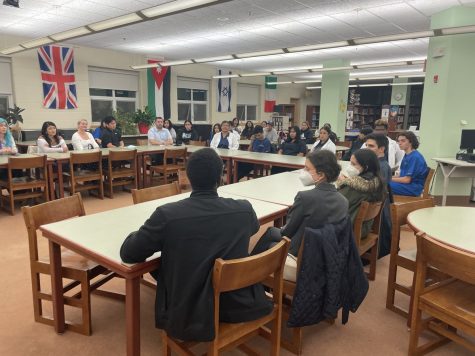 Attendees then had the chance to examine their own hair under microscopes.  A few of the items discovered under the microscope included the medulla, cortex, and cuticles under a microscope.   Students had the chance to show parents and guests how to use the microscope.  They began with a minor magnification of 40 and then incresased it to 100X to view different parts of the hair follicle.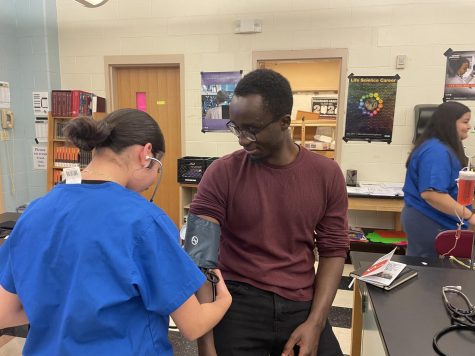 The blood pressure gave everyone a chance to learn about what blood pressure means and to learn what a good reading is and what a bad reading is.   Ex of a good reading is 120/80 and a bad reading is a reading 140/90.  Parents had a chance to have their own kid's take their blood pressure.  It was surreal in many ways and students did a great job. have students take their blood pressure
We ended the night saying goodbye to everyone and thanking the students from Brown for coming to JSEC to speak to us about our future medical career.
-Angel Nunez Parrilla