JSEC Students Graduates From Roger Williams University Community Development Program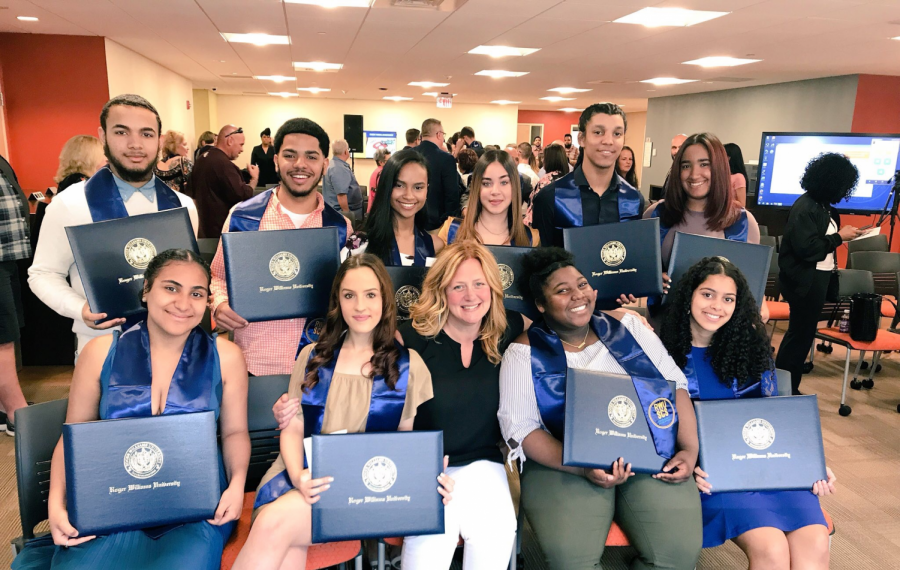 Nancy De'Recco & Shannon Gormley, Faculty
May 7, 2018
Good Afternoon!!!!  Mrs. Gormley and her Community Development students had an exciting Saturday graduating from Roger Williams!!!!  Congrats to all their hardwork!!!   The CTE Community Development students graduated  with a certificate in Community Development.​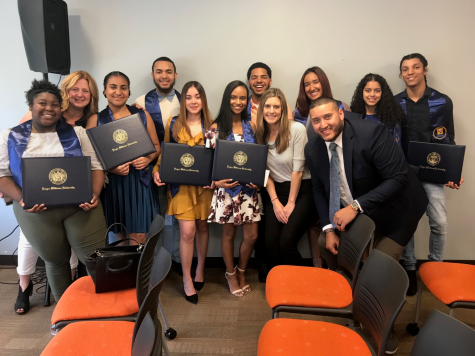 The graduates are:
​​Emily Marte
Genesis Rivas
Erik Mateo
Melissa Vieria
Yarlenys Disla
Lee Lee Todd
China Yang
Fernando Garcia
Xavier Tavarez
Ivette Quinonez
Kasey Estevez
This Saturday, the CTE Community Development students graduated from Roger Williams  with a certificate in Community Development.
The kids in the program have worked hard over the years. So if you see the kids around congratulate them on their accomplishments and all their hard work:
Completing 5 courses and receiving a certificate in Community Development,
Identifying a community need which was Food insecurity, meeting with various stakeholders to flush out ideas, going through the process of forming a non-profit
Managing the JSEC Goods nonprofit once it was incorporated
Soliciting and writing grants in order to purchase food
Packing and distributing food for JSEC Goods (mostly throughout the backpack program) weekly
Developing a proposal for constructing a Pantry (they realized that they need proper facilities to store, pack, and distribute the foods that we have)
Grant writing (successfully) for funding for the JSEC Goods Pantry with Down City Design
Building the pantry units with Down City Design
Writing a grant to maintain gardens across the city during the summer in order to harvest the produce to feed more families in need, which was unsuccessfully-but maybe the underclasses might take up this worthy work for next year!