PEP RALLY 2018–Packed With Fun!!!
The 2018 Pep Rally really had the entire school filled with excitement.  Each grade came an electric vibe with anticipation of the upcoming events.  Many of the events were class vs class and most classes hoped they may outdo the outgoing Senior Classes in some of the events.  The music was hopping, and viewing the set up of so much going on in the gym added to the event.  Each class sat according to grade level which were all assigned colors.  This is usually known as 'Color War' in each school used to differentiate grade levels at each school and build spirit.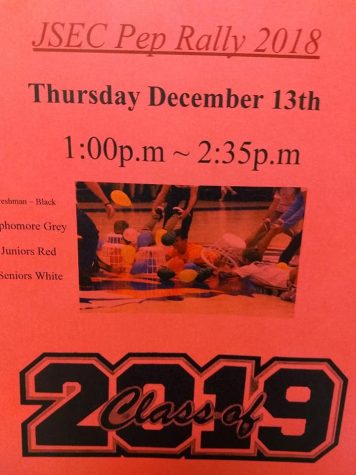 Seniors: WHITE
Junors: RED
Sophomores: GREY
Freshmen: BLACK
The day was filled with lots of activities and fun and it kept going and going and going and going.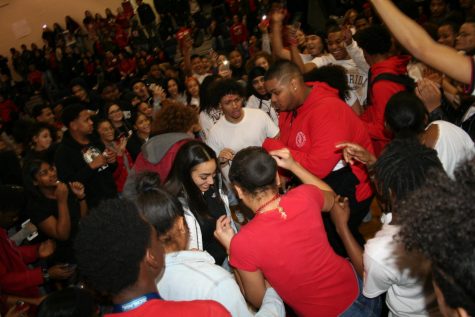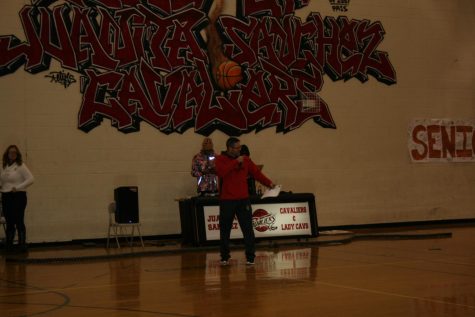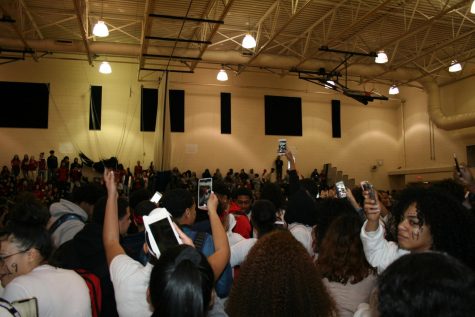 As the students entered they had to sit according to grade level. All classes came in first before the climatic entrance of the 2019 Senior Class. The Senior entered together and the excitement was tangeable with music, streamers, balloons, and piggy back rides adding to very happy Senior Class.  After Seniors had their senior cheers and acrobatics, Mr. Nadeau took the microphone and revved up the crowd by announcing JSEC Athletic Teams.  The crowd roared as each team and player was announced.
Following the student athletes portion of the Pep Rally we then had come pretty fun competitions and contests: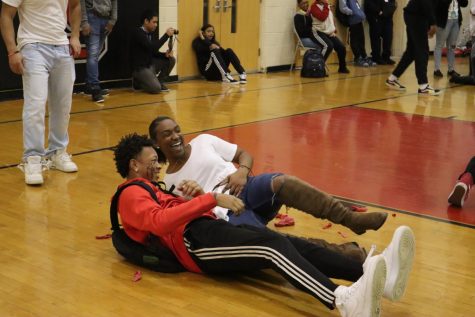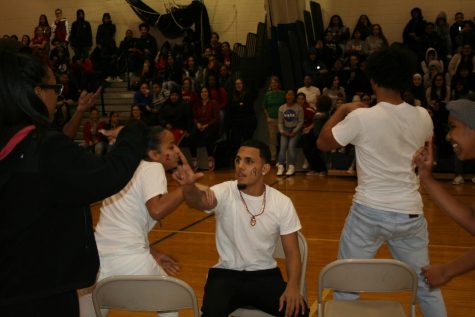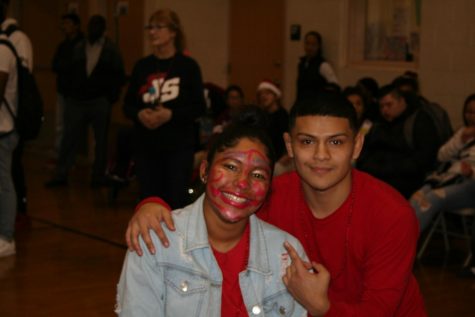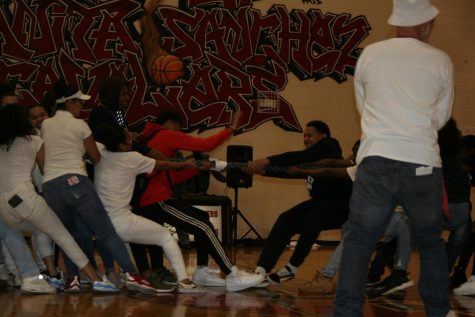 *Musical Chairs
*Tug of War
*Dance-Off
*Face-Make Up Competition
which was then topped off with our very own Ms. Lombardi who added in a special surprise dance performance by a local dance group…."LIVELIHOOD".  The momentum kept growing, by bringing back our host Juan, and also Edmilson, who spun the latest and greatest hits.   The music was lively, rowdy, and energetic, and students were on their feet–dancing, and everyone really seemed to really enjoy this years Pep Rally.  This year we saw the Yearbook Staff hopping around taking photos so we decided to take a few photos of them who work so hard to get photos into each years yearbook.  The 2019 Yearbook Staff kept promoting the upcoming dance and labelled it as their 'breaking news' which promoted dance ticket sales.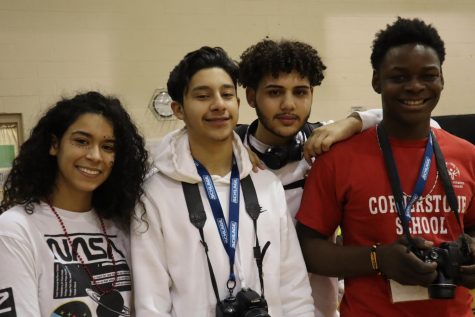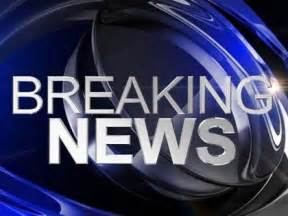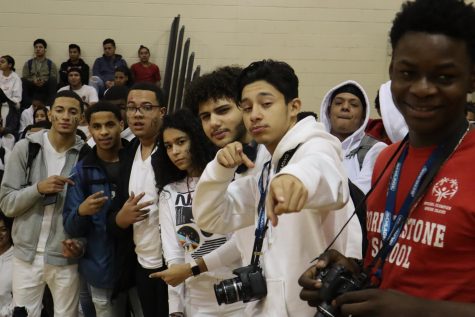 We the students would like to give special thanks to Senior Class President, Ty'relle Stephens, and the entire students council who worked with Mr. and Mrs. Gormley to make this event spectactular.  Following the Pep Rally students went home, with many returning  hours later for JSECS' first Winter Dance which was held that same night from  5:45PM-9PM.  The dance too was a fun event with a healthy-sized crowd attending.