Cruise to Belize–Great Times–Awesome Memories–Spring Break 2019 JSEC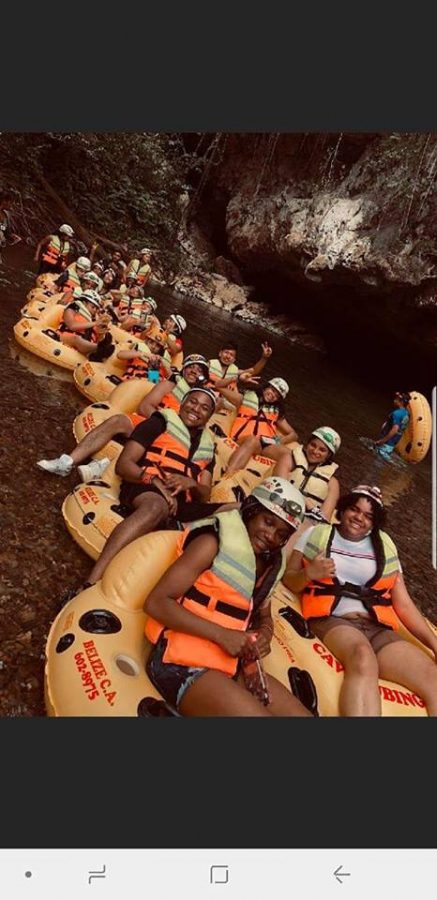 Marlene Pena, JSEC Newspaper Journalist
April 27, 2019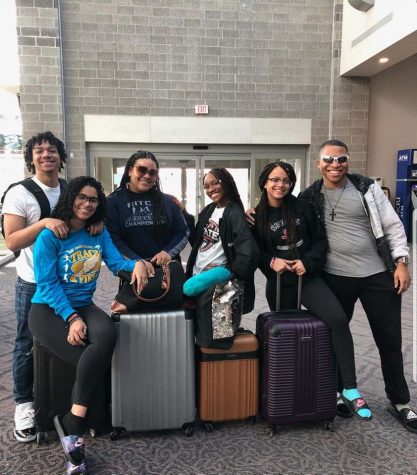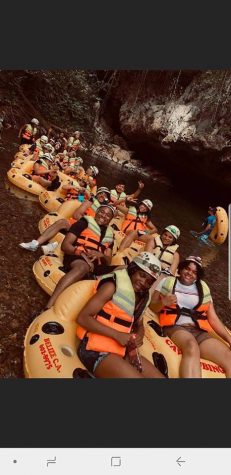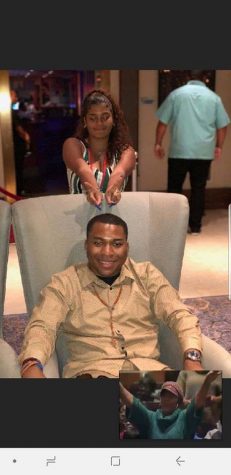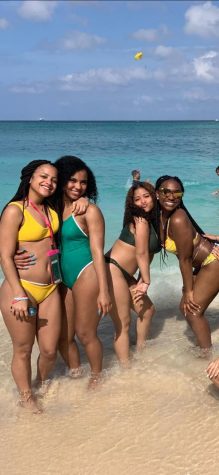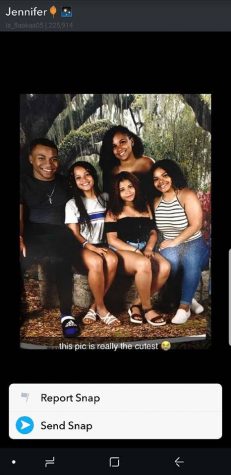 Hi my name is Marleny Pena,  and I'm going to tell u about my spring break which consisted on going on a cruise with my fellow classmates! This is just my vantage point as many came with us on the cruise to Belize!  I am so happy to share this adventure with all of you.
We all had been waiting for this since last year so when the day finally came I will admit, I was a little nervous.  I went to the airport with my two friends Dovey and Kyra.   As soon as we got there, the rest of our JSEC spring-breakers were there and everyone started clapping giving us a big welcome as we all all celebrated our departure date was finally here.  We took pictures, acted crazy, and took videos . We went through security, went to flight departed area and waited to get on the plane.  Once we got to our seats on the actual plane it was evident that the entire groups excitement was there, everyone was so excited!   The flight was going to be long so for some reason and I was very happy, I fell asleep right away.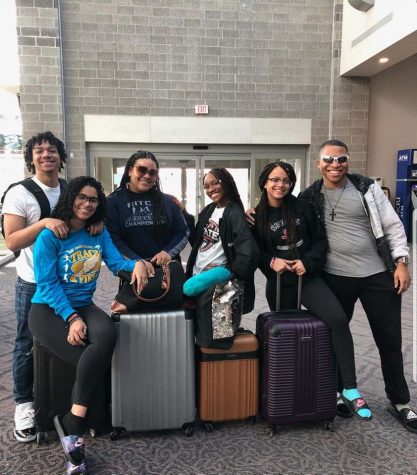 I was awoken by the pilot's announcement that when he announced:  "now arriving at Tampa Bay"   I jumped out my sleep and woke my friends up who were also sleeping next to me.   As we landed we all started get more excited, we got off the plane, and then I remembered in tomorrow was going to be my birthday.  Needless to say I was in the best mood ever!  I felt so blessed to be going on this trip for my 18th birthday especially with the fact that I was about to go on a cruise with my best friends!
We got to the hotel and we were starving so we went out to eat at I-Hop next door.  During breakfast, or dinner due to it being so late, everyone surprised me at exactly 12 midnight to bring attention to my birthday.  I must say turning 18 never felt so great.
Following breakfast we returned to the hotel and took a chance to run into the pool (even though it was closed…shhh, lol) and we were in there having fun for a good 30 minutes , then the desk clerk came to kick us out,  lol.  We were not in trouble but were just told the pool was closed.  At that point we all decided to go back to our rooms and go to bed.  
Day 1, April 14-2019 was the day we all  got on the boat.  This was the hottest day ever and we were informed it would be our last day with WiFi so we were on our phones till the the last minute possible before reception was lost and we finally were on our way to the boat.  Honestly, I must begin by stating this was the best group, everyone took care of each other and gave our bags to the man that takes them in the boat for us and we entered the boat.  The ship was so big and it took us about 2 days to explore the entire ship, and it felt like everyone on that boat knew about our crew was the life of the boat! 
Day 2 & 3, April 15-16-2019 was our first and second day were literally on the boat, as the 3rd day approached along with the first port: The Grand Cayman Islands.  As we debarked off the boat we went to a Grand Cayman Island Beach and Pool Resort area and had a blast at the pool & beach.   
Day 4, April 17-2019 we began our exciting 4th day as we went to Roatan, Honduras and we went snorkeling.  I found a live, big, and slimy snail in the water.   I picked it up but quickly put it down for 10 seconds, as it was crawling everywhere. 
Day 5, April 18-2019 on came day number five, as I thought it was the most adventurist as we we went zip-lining and cave-tubing and although it was exciting, it felt so scary as if we went through hell and back!

Day 6, April 19-2019 proved to be my best day we went to Cozumel Mexico.  This was my favorite day, the water was a beautiful shade of crystal clear blue and I felt the Mexican vibes everywhere, I loved it here!  I didn't wanna leave when it was time to leave, we lost track of time, and was off the boat on this excursion and we thought the boat was going to leave us.  I remember as we ended up running very fast and I took a quick 10 seconds to stop as a little Mexican boy waved for us to stop so he could give both me and Dovey a free flower.  (I still have the flower).   We finally reached the ship, and we were was happy we all made it.  
Day 7, April 20-2019 would be our last day.  We were all pretty tired and most of us just all slept in our last day.  We all barely ever slept so we definetly needed to take that day to relax.  At times, due to missing our family and friends back home, we seemed so desperate to go home but then when the day came I didn't wanna leave.  Reality was hitting that I would miss these people, places, and fun times but also  I realized I also missed my own bed.
Day 8, April 21-2019 We waited 12 hours in the airport ! 12 freaking hours !  By the time we got home we were drained ! Jet lagged as they say, and we landed and we all said good-bye and that's when it really hit me, the fun was over.  I think I can speak for the entire group when I say "Thank-You Mrs. Heald, for making this happen once in a lifetime adventure happen for us.  You are very much appreciated.  Through all the fundraising, encouragement, and support you made this happen.  We all love u !