JSEC Family Perserverence, Resiliency, & Love–By Katherine Mejia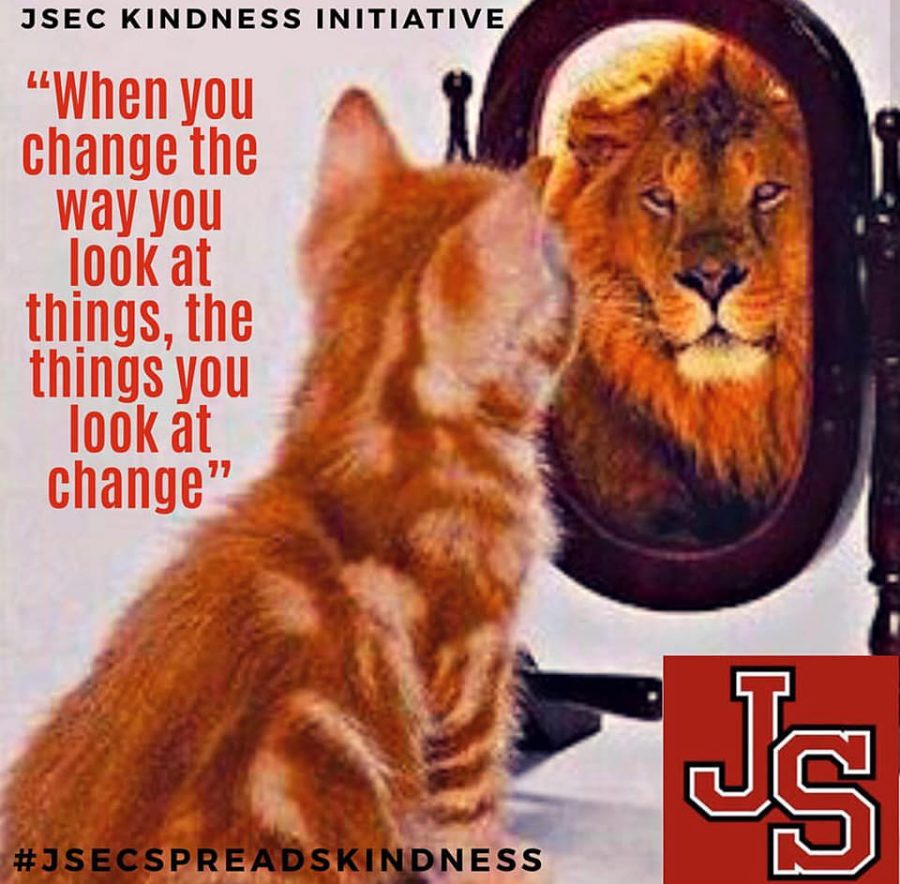 Katherine Mejia, Journalist
October 5, 2019
A Change in Life
BY: Katherine Mejia-JSEC Journalist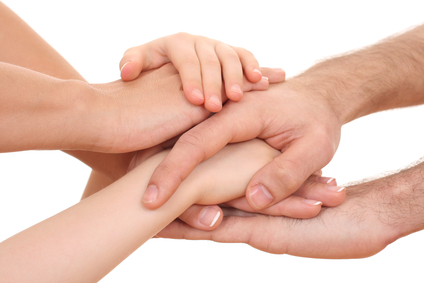 My Dad's hospitalization from last summer was very traumatic and was a very terrifying
experience. It taught me that I should take better care of myself and of my health.
On a very hot summer night, my father was feeling very cold and he was shivering.  My
Father called me and asked me to bring him another blanket even though he had four already.
Then he said to me, "can you please call your mother because I am not feeling very well".
I called my mom she had just gone to the grocery store to buy the things we were missing
at the house.  My mom asked me if something wrong was going on because I called 3 times
repeatedly and I told her, " dad isn't feeling well and he is shivering and covered in sweat". A
few minutes after, my mom arrived home and called my uncle immediately.
When my uncle arrived he said, "do you need to go to the hospital?" but my father said
"No," even though he knew he wasn't well. I called the ambulance anyway even though my dad
had said no because I knew my dad would deny needing to go to the hospital. When the
ambulance arrived they checked my dad's blood pressure they said it was high that the only thing
he never was to take his medicine but my dad told them he just took it then they said he might
need to go to the hospital just in case but my dad told them he did not want to go. The second
time we called the ambulance my uncle finally convinced him to go they checked the oxygen in
his blood it was too low.
That night my dad was hospitalized and I had to sleep over my uncle's house and my
uncle told me, " Go straight to your cousins room you would sleep there for the night and try not
to let your grandfather notice you because he would ask and I don't want him to be worried and
one more thing don't tell him about your father because I don't want him to get a heart attack."
That night I did not sleep at all because I was worried. Around 2:30 am my grandfather
saw me and asked what I was doing in the house and I said, " I asked dad if he could drop me off
here because I wanted to sleep over tonight and he said yes".
The next day my aunt woke up and told me to get ready that she was going to take me to
see my father  I was very excited because I was hoping all night that it would be morning
because I was worried about my dad. After we arrived  I went straight to my dad's room where
they had put him in.
When I saw my dad connected to all the machines  I started to cry because I never
thought I was going to see my father in a hospital bed again. He was sleeping and A few minutes
later he woke up and the first person he was looking for was me and when he saw me he started
to cry.
My dad told me to get closer and he tried to take my hand but was shaking he said, "I thought I
wasn't to see you again." The Doctor came in and introduced himself and said, "Your situation is
a bit more complicated than how we thought it would be because your kidneys are not
functioning as how they should." My dad started to freak out and he asked, "Is there something
you could do to try to fix them?." The doctor said, "we could try to put a catheter to see if it
helps you to release all that retained fluid and if that does not work you're going to need Dialysis
we could give you some time to talk it over with your family and decide what's best for you."
When the doctor left my dad started to cry because he was scared. My mom and my
Grandmother asked my father  "So what do you think we should do?." "You don't have many choices and only one is the one that will get you better
completely."
My dad called the nurse and told her "can you please call the doctor back?.''
The doctor came back and said " Cesar do you have a decision already?." my dad told
him " yes, I will try the catheter first if it doesn't work then I guess I would need Dialysis."
When the nurse came in I had to step out because I was scared and didn't want to hear my dad
scream of pain. After they were done with my dad I went back in and the doctor came in a few
minutes after me and said, "I will leave you with the catheter for 6 days and if your kidneys don't
start to respond the way we want it to respond or how it has to respond  we would start the
dialysis treatment." Almost a week passed and his kidneys still didn't respond correctly and they
schedule to introduce his dialysis tube for the next day.
The day of the surgery came for the dialysis tube and it was 9:00 am and I and my mom
woke up to get to see my dad before they took him in the OR.
When they took him me and my mom started to cry because we were scared and then we
went to visit a friend that was also hospitalized in one floor from my father and then went home
to wait.
Before they brought my father back we headed back to the hospital.
When they brought my dad back he was all covered in blood because they didn't stitch
him correctly. My Uncle saw him all covered in blood and went up to the desk and told the nurse
to call the surgeon that performed the procedure because he was all covered in blood.
My dad was getting dizzy for all the blood he lost. I started to get worried and went up to
the desk again to ask the nurse if she called the surgeon. Five minutes after the surgeon came in
and looked at where they did the procedure and it wasn't well stitched. He tried to fix it and then
he stitched it back up.
The next day my dad had his first dialysis session it took 4 hours. A week after my sister
came from Italy to visit us after not seeing us for almost 9 years. My dad was released from the
hospital after his second session of treatment. When my father was released he needed to still go
to the dialysis center for his treatment. I had to stay home with my sister because my mom went
with my dad to every treatment  after his third treatment the machine was stopping and his blood
pressure was lowering it happened twice and he was already using the bathroom normally and
my dad told them he didn't  need dialysis anymore because he was urinating normally but they
said that they couldn't end the treatment without doctors orders. A week passed and the issue
continued and they decided to move the tube from one side to the other.
On August 30th was the day that they were going to move the tube from one side to the
other but when they were preparing him for the procedure a nephrologist got closed to my dad
and told him, " Hi are you, Cesar?" ¨I was not  able to look at your medical record but now that I
was able to see it I don't think you will need to move it to the other side¨ my dad asked her, ¨
Ẅhat do you mean?¨  then the doctor said ¨ What I mean is that instead of exchanging it
to the other side we are going to remove it¨. That night he had to sleep at the hospital to make
sure everything was working fine, he went back home August 31st.
In conclusion, My Dad's hospitalization from last summer was very traumatic and was a
very terrifying experience. It taught me that I should take better care of myself and of my health
to not go through the same health issues as my dad.