GETTING OUT THE VOTE—FOR CLASS [email protected] JSEC
On Monday November 1st, 2021, all JSEC students had the opportunity to place their vote for their grade level Class Officers!   This is very exciting as the elected class officers will represent their classes by bringing the ideas, opinions, and even frustrations to JSEC Administration.  Students voices will be heard and the class officers will work with JSEC to continue to make JSEC a great place to come to school.  The Class Officers are aware that academics must come first then with that should come some fun events that all grades can enjoy.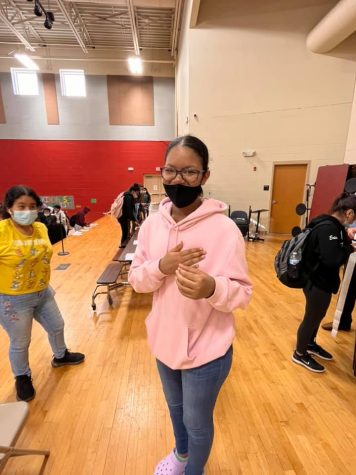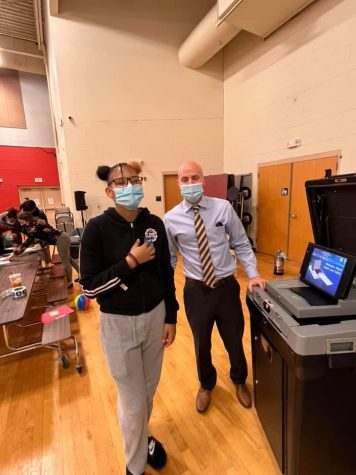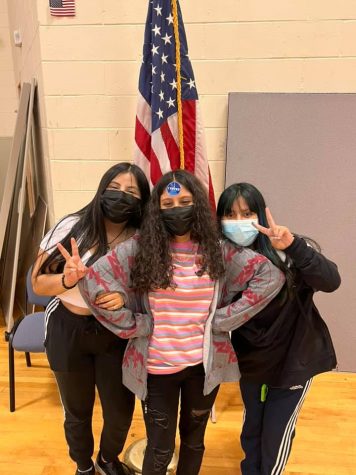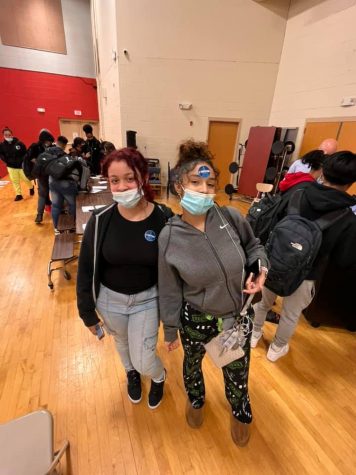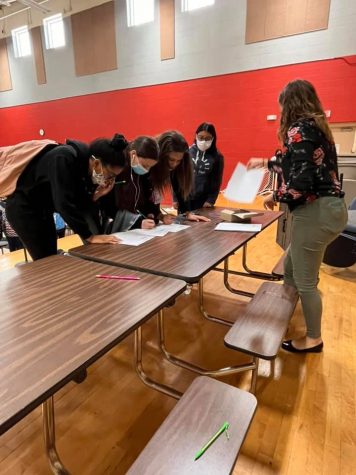 Here are some quotes from those who voted today: 
'It was exciting and my first time ever voting'-Anthony
'My friend was on the ballot and I know she would do a great job so I cast my vote for her'-Lewis
'I was nervous putting the vote in the actual voting machine, I wonder how the computer tabulates it'-Miguel
'I didn't think voting would be so easy'-Maria
'I will share how important and how simple it was to vote here' -Joselin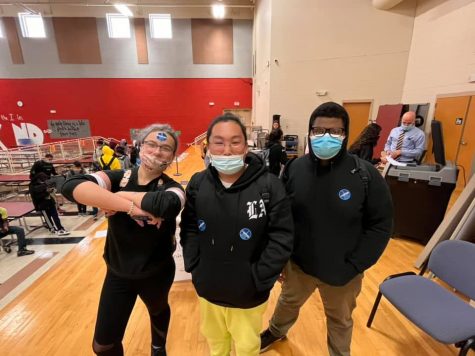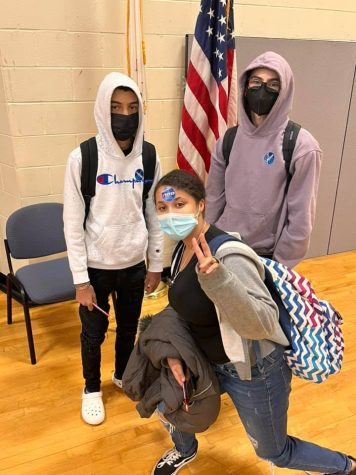 The information below was shared by Kate Tewksbury, who organized todays event.  She arranged to have have the RI Department to Elections to come to school, bring in actual voting machines, and processed students through so all had the opportunity to vote.  Upon voting each student received a voting sticker showing evidence that they had their voice heard through their vote.
There were arrow signs guiding students into the cafeteria and in line.  Ms. Katie worked with the voting machine specifically and Savannah (SW intern) checked in students off on the roster on the lower level of the cafetorium.  Teachers showed support by standing in line with students and by also monitoring the exit to ensure all students received their voting sticker and that they heading back to class.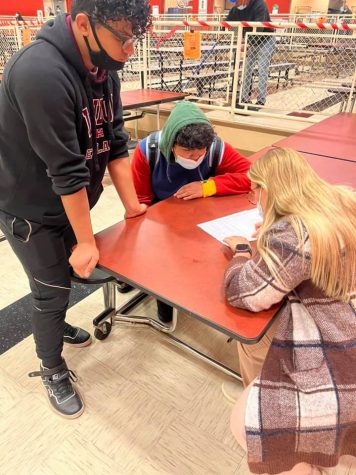 This event was a first at JSEC in that we had real voting machines, and it felt like a real election.  Students will await the results of the election which should be in within the next 24 hours.   This lesson in civics, civic duty, and being part of the change we want to see is one we will always remember and teach others to become involved.  By being involved we feel we are part of that change!