Lady Cav's Girl's Basketball Team Make it To the FINAL FOUR! Recap + Player Interviews!
The JSEC Lady' Cavaliers have had an amazing season and it seems to be continuing into the post season.  A huge congrats to our girl's basketball team on their big championship win on February 27th and also this past weekend on March 5th.  With this victory the ladies have moved on to the Final Four!  The game will be held at the University of Rhode Island at noon.   The ladies have been progressing and advancing forward after they recently took on teams such as West Warwick (47-25), &  Coventry (88-34), and most recently took on South Kingston 66-48.
Many people were confused as to exactly how post season play works so we thought we'd break it down for you.  Sweet sixteen teams turn into the elite eight, then the elite eight turns into the final four, then the final four turn into the top two.  Right now the Lady Cavs are part officially playing in the final four and should they win they will play in the top two game for the state title for top spot in Rhode Island Division II.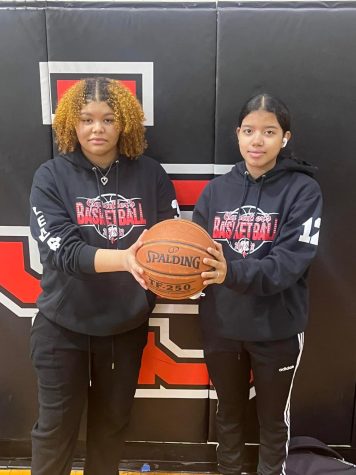 The Cav Chronicle Staff conducted a joint interview with two of the Lady Cav players, Lailoni and Damaris and got some insight to what makes the team worth playing for and what has contributed to the team's success:
Interview Q & A:
Q: What's this whole experience been like for you having played all season, took 1st place, then winning contest after contest and now being in the top 4 teams in RI?
A: "I feel like its very new to me and that this team has become a family.  I didn't initially think I'd ever be friends with all of of my teammates and its been one of the best things to happen to me"-Lealani   The energy is powerful on this team and we always have fun.  I feel special to be on this team even though I played last year.  There is something new every day and I love that part of being on the team.  We all help each other, we work together, we assist each other in areas that need a little boost"-Damaris
Q: What's the secret to the JSEC Lady Cav's success?
A: Teamwork is key, without it you really have nothing.  Communication is key and getting to know each other as friends both on and off the court has kept us close.   Coach Corey knows what he is doing, he breaks it down for us, he explains what needs to be done, and we respect him because he has played and knows the game.    Even the JV Team had it's ups and downs but have learned from each and everyone of them and have grown better.    Also we have some veteran players who have guided the new players which has been key to our success.  Nysia, Genesis, Sabanna, and Sa'myra those veteran players and they never judge us, they just keep pushing us to be our best selves".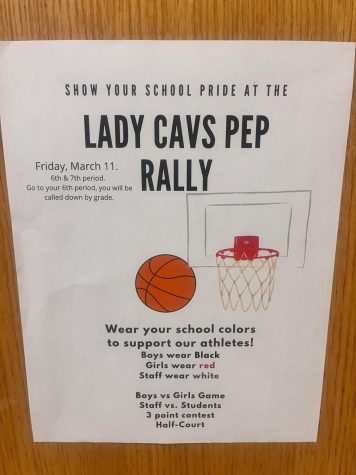 JSEC will have a Pep Rally this Friday, 3/11/22 in the gym period's 6 & 7 as a way to celebrate and send off our student athletes to URI for the biggest game of the year for the Lady Cavs on Saturday 3/12/22.  JSEC may have a fan bus coming down from JSEC to URI on Saturday and more details to come.  Students have been asked to listen to announcements related to this to make sure they are informed.