Click, Read, & Comment…..and your entered in JSEC Cav Chronicle Newspaper Contest
2nd Semester JSEC Cav Chronicle Contest
Get entered into the
THE JSEC CAV CHRONICLE NEWSPAPER CONTEST
HERES HOW:
I. Log onto: www.cavchronicle.org
II. Click on any story, article, video, etc……
III. Watch or read and leave a comment with your name….
THAT'S IT!!! Your entered.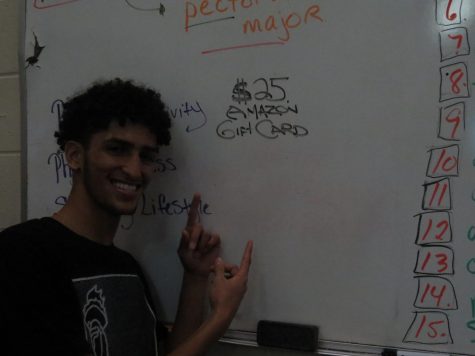 (Each comment per story counts as one entry…but just one comment per story)
Contest runs from February-May with Winners being announced in May.
Prizes include:
*Water Wizz Gift Card $75
*Amazon Gift Cards $25
*Dunkin Donuts Gift Cards $10
*T-Shirts
*Free 2018 Yearbook