JSECS' Kindness Crew Saturates RI with Kindness Over 3-Days!!!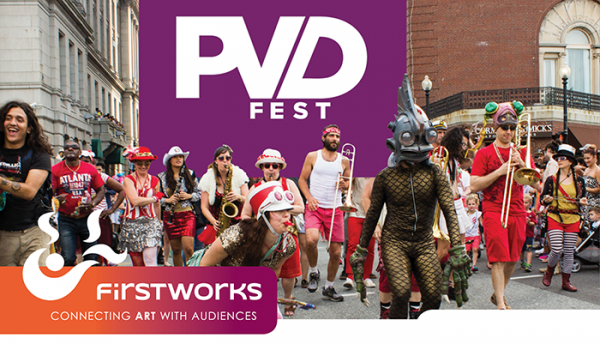 Emily Crowell....Communications Director + Rose Molina....Kindness Coordinator, Communications Director & Kindness Coordinator
May 13, 2019
News Release as JSEC Gets Prepares to Saturarate Kindness All Over PVD FEST!!! —June 7, 8, & 9— (2-Part Story….We Want You To Help!!!)
FOR IMMEDIATE RELEASE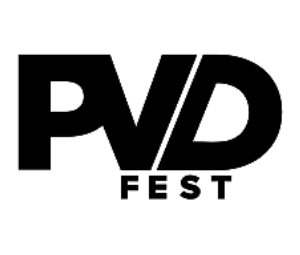 May 9, 2019
Contact:
Emily Crowell, Director of Communications
401-340-8212
#1000ActsPVD bring Kindness Centerstage at PVDFest
1000 Acts of Kindness to be recorded throughout 2019 festival with multiple moments for participation
PROVIDENCE, RI – PVDFest has always brought communities together and welcomed visitors to the City of Providence. Inspired by Mayor Elorza's City of Kindness initiative launched this past January, this year's festival will debut Providence's first-ever 1,000 Acts of Kindness challenge. Attendees will be inspired to perform a total of 1,000 acts of kindness throughout festival weekend, helping to spread positivity and foster compassion in their individual communities.
"PVDFest is about bringing people from around the corner and across the globe right into the heart of Downtown Providence, where they feel a part of something bigger than themselves," said Mayor Jorge Elorza. "This year, I want to push participants to think about the way they interact with one another, with their neighbors and within our community here in Providence."
Building off Mayor Elorza's City of Kindness initiative, the 1,000 Acts of Kindness challenge aims to inspire kind gestures amongst festival participants and prompt them to think about what kindness means to them. Curated by the Kindness Crew at the Juanita Sanchez Educational Complex, kindness kiosks will be located throughout the festival footprint recording reported acts. PVDFest is also working with Kindness.org in NYC, to provide kind festival goers a national platform to display their kindness.  Participants will be encouraged to explore ways to make Providence a kinder community and share them on social media during the four-day event.
In year's past, PVDFest has curated moments that encourage a sense of community in festival goers. In 2017, a community dinner was held where 300 people broke bread and enjoyed a meal together in Kennedy Plaza. Last year, over 500 couples attempted to break the Guinness World Record for the most couples dancing a choreographed dance.
This year, continuing the Providence tradition of wishing the children at Hasbro Hospital goodnight known as Good Night Lights, Mayor Elorza will introduce the first-ever Citywide Good Night Lights happening on Thursday night (June 6). After the Citywide Bike Ride which will end at Hot Club, festival goers will flash lights across the river to bring the festival to the patients who view from their windows. Regardless of location, people across the city are encouraged to also participate and record their act of kindness using the #1000ActsPVD. Each participant will be counted towards this year's 1000 Acts of Kindness initiative.
On Sunday of the festival, the PVD Young Makers initiative will lead teams of youth with Fab Newport to imagine and prototype solutions to education, health, transportation, recreation and other community needs through the lens of "Making a Kinder Providence." They will present their ideas to a panel of local leaders, sponsors, mentors, and the public at Providence City Hall at 2:30PM.
Festival goers are encouraged to use social media to display their acts of kindness by using the hashtag #1000ActsPVD. Be on the lookout for additional details on how to participate in the 1,000 Acts of Kindness Challenge on PVDFest social media or visit www.pvdfest.com.
———————————————————————————————————————————————————————–

Below is a note from Rose Molina, JSEC'S Kindness Coordinatore regarding how can you help:
Hi everyone!! The JSEC Kindness Crew is in need of volunteers!! As you know we are spearheading the PVD fest this year with the mayors office & PVD young makers on a mission to make Providence Kinder. That being said,
We need volunteers!!
We will be carrying out 1000 act of kindness
and will have 6 kiosks throughout the weekend festivities promoting and carrying out acts of kindness. 
PVD fest takes place Friday June 7th from 5pm-12am, June 8th 10am-12am and Sunday 9am-4pm.  W
e need volunteers for any and all of the days to help!! You will get a custom made T-Shirt and be a part of the JSEC kindness Crew's social media and news coverage! 
The 6 Kiosks are as follows: 
 *
Kindness Fortunes
– you will be carry around bowls of fortunes helping people learn how they can be kind. 
*
High five & Hug Patrol
– shirts will identify your high five & hug mission! Give out as many hugs or high fives as possible.
* 
Compliment Crew
– pass out kindness stickers and compliments to people as they walk by. Educate them on our mission and encourage to PASS on kindness!
* Traveling Kindness Wall
– set up a traveling kindness wall to give to people or have people add to it.
*
Kindness Rocks
– Kiosk will have paint setup with rocks for people to paint.
*
PVD Young makers
– Help make Kindness shirts at city hall with PVD Young Makers.
Please email Rose Molina:

[email protected]
 if you are interested in volunteering and let me know your availability . Thank you so much!! (also you can bring your kids, mine will be there as helpers!)
We will have after school prep days Mondays and Tuesdays over the next few weeks leading up to the PVD fest. 
Thank you always!
Rose & The Kindness Crew